Welcome to Family Grill & Pizza,
Do you feel like ordering in? Are you too tired to dress up and go out for dinner? Well, there is no problem at all because Family Grill & Pizza is here to cater for you right at your home. Are you wondering what kind of food we can deliver? Everything; from Fast Food to proper meals; you get everything when you order your dinner at Family Grill & Pizza.
Our lavish and delicious menu includes tasty dishes like Pizzas, Kebabs, Fried Chickens, Wraps, Burgers and even side orders like chicken nuggets. But we have something special for your family as well – delicious kids' meals will woo your kids. Can it get any easier than this? We don't think so. So next time you feel like ordering ANYTHING to eat while you sit back and relax at home, think of Family Grill & Pizza!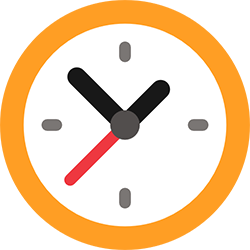 4pm - 11pm
Wednesday's Closed
Recent Web Reviews
Consistent quality and service with last time, cannot fault this place. Think this may now be our regular kebab house as it has certainly become our new favourite!
Tamsine James
Apr 28,2022
First time ordering from here after trying 2 other places in town and food was outstanding! It arrived early and driver was lovely too, will be ordering from here more
Tamsine James
Apr 28,2022
Delicious food. Arrived in good time. Will order again. Thank you :)
Cherianne Mccluskey
Aug 08,2021
The pizzas are fantastic, the fact you get 2 for the price of 1 is Amazing, they are fresh and delicious and always get them within the hour.... Love this place
Carolyn Griffith
May 23,2021
They are amazing staff always great food always lovely food
Kirsty Cullen
Apr 01,2021